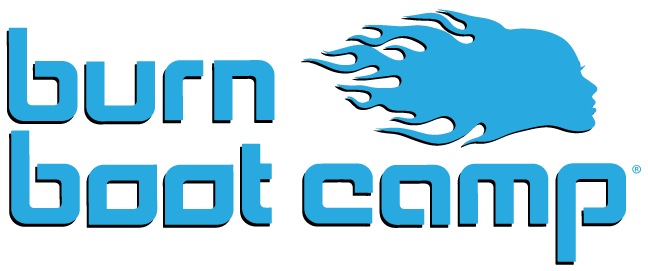 You never know when a small event can take off, become something even bigger and then become a business opportunity for others. That's exactly what happened when a group workout offered in the parking lot of a gymnastics studio in 2012 gained popularity quickly to become one of the fastest-growing fitness concepts called Burn Boot Camp. Devan and Morgan Kline began franchising the brand just three years after they started, in 2015.
Burn Boot Camp utilizes a proper mindset, whole food nutrition, strength and burst training, and a sense of community to create an encouraging and motivating place for success and confidence. The mission of the franchise is to help women and families find health and happiness through the gateway of fitness and friendships. They do this through specially designed workouts, one-on-one focus meetings, their inspiring community, and free childcare while clients train.
Burn Boot Camp is more than just a gym. They have a five-pillar philosophy that empowers them to inspire and transform the lives of their clients every day. Mindset: To change the body, you must first change the mind! A true transformation starts by knowing there will be hardships and preparing yourself to overcome them. Burn Boot Camp clients become all-around better people by strengthening their minds before strengthening their bodies.
Whole Food Nutrition: You can't out-train your diet! Whole food nutrition help build health from the inside out. As a very results-oriented program, they help to balance nutrition habits to make eating healthy and feeling great realistic and achievable.
Burst Training: The best way to burn body fat is known as Burst Training. These high-intensity intervals leave the body eating away at fat cells for up to 72 hours after their completion.
Strength Training: Building lean muscle through hypertrophic strength training. It allows the body to burn more calories at rest, shape your physique, and ultimately keep that unwanted body fat off! Burn's outside-the-box strength training protocols focus on empowering our clients to complete the most common desired performance goals.
Community: Burn Boot Camp stands strong and stands together, they are the women of Burn. Their Burn women are a group of like-minded people who go through similar ups and downs of life.
In 2020, Burn Boot Camp was recognized as one of the Top 50 Fastest-Growing Franchises for the 4th time by Entrepreneur and the #3 Top New Franchise. In 2021, Burn Boot Camp climbed to #90 on Entrepreneur's Franchise 500 rankings, the brand's third consecutive year on the list. Within five years of franchising, the company opened over 260 locations and sold over 400 territories in most states.
FRANdata reported in 2019 that new gym franchises in the U.S. on average grow to 44 locations in their first four years. Burn Boot Camp has opened 177 locations in 35 states since becoming a franchise in 2015. At the time of the report, almost 200 more were sold and waiting to open. Senior analyst Anya Nowakowki of FRANdata stated, "Based on almost 150 emerging fitness center concepts that entered the market since 2010, Burn Boot Camp is in the 99th percentile of franchised system growth in its first four years franchising."
Burn Boot Camp has a low, upfront financial investment relative to other franchise opportunities. Single-unit and area development opportunities are still available in prime territories. Burn Boot Camps also have multiple revenue centers, in addition to membership, with Burn Nutrition products. Burn Boot Camp is attracted to potential franchisees who have a passion for health and wellness, as well as, helping others. Successful franchise partners have leadership skills, financial stability, a level of business acumen, and a desire for success. You do not have to be a trainer or have a fitness background to be a successful franchise partner.
If you're ready to transform your life by owning a business created to help others transform theirs, let's talk about Burn Boot Camp.
About the author, Scott Milas is a franchise Top 15 consultant with The Franchise Consulting Company who works with many different people from all types of backgrounds who are interested in learning about owning their own business for the first time. He also works closely with multi-unit/brand owners who are looking to diversify their business portfolios. Contact Scott at 413-935-5111 or scott@scottmilasfranchisecoach.com. For more information on Scott, visit www.scottmilasfranchisecoach.com.