Steps to Franchise Ownership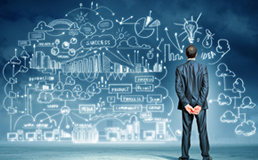 Determine You Why You Want to Own a Business
We have the experience and knowledge to help you find the business that fits what you want to achieve. We will walk you through what being a franchise owner really means, and we will help you cut through any red tape you may face in your way.
Learn the Industry
Once we determine your capabilities and the orientation that fits your lifestyle, the next leg of our journey is exploring the industry. With over 3,000+ registered franchise companies available in the marketplace, determining the right one can certainly seem like an intimidating task. We are fortunate to have a wealth of resources at our disposal to help pre-screen these franchises. We work with some of the most recognized and successful franchise companies in every industry whether it is retail, food, automotive, personal service, property service and many more.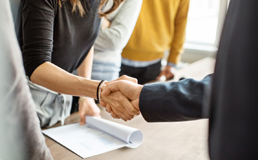 Evaluate Options
The reality is some franchises are amazing, some are mediocre, and some could perform much better than they currently are. Working with us as your guide you will understand what to look for in evaluating your options and making what could be a difficult process much more manageable. Working together, we will determine the best ways to articulate your interests and how they would mesh with potential franchises. We will empower you with a wealth of knowledge about the various territories and industries you may be entering. Ultimately, we will serve as an ambassador for you, bringing you to the franchise world educated and ready to make informed decisions.
Choose Your Destiny
The final part of our journey together gives you a chance to dive further into franchises that we end up picking as your finalists. We will then determine which one is your best choice by interacting with a multitude of industry experts from legal advisors, financial advisors, other franchisees, the franchisor, and even the competition. You will have the ability to examine documents like the Franchise Disclosure Document that overviews each individual franchise separately and to understand the options you have to finance your business in an efficient manner. At the end of the day, you will have made a choice that fits your interests, skills and objectives. Most importantly, you will have the frameworks necessary to evaluate your opportunities and be confident in your decisions.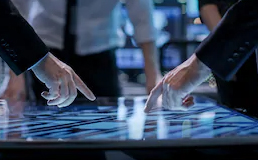 Interested in becoming a franchise owner?
Schedule Your Consultation